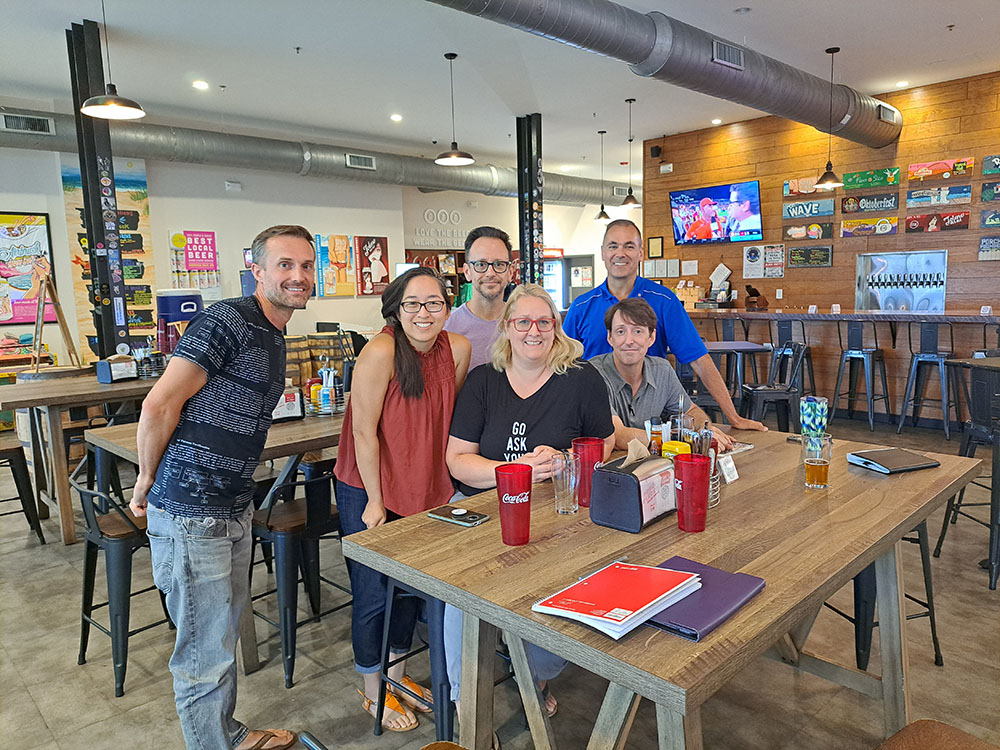 Join the first and only Web3 guild in the Myrtle Beach area!
"We are not a cult…we swear!"😏
We are group of like-minded web3 enthusiasts, creatives, and professionals who are building the web3/metaverse presence of the Myrtle Beach area.
What we do:
🏙We are rebranding Myrtle Beach from "Murder Beach" to "Meta Beach"
🎯Address common problems in the city of Myrtle Beach and surrounding areas that could be solved by web3 solutions
💡Come up with ideas for solutions and how to present them to city officials
🎓Coordinate with local education institutions, like Coastal Carolina University, on introducing Web3 into their classes and special programs
💬We use Discord for our guild communications and meet IRL to collaborate
Who we welcome: Web3 enthusiasts, NFT collectors, creatives, and tech professionals.
Since web3 is in its infancy, all levels of expertise are welcome to learn and grow together.
We are in coordination with eMYRge for nurturing our group, and its members are welcome to our events.
Founded by Jennifer Hotai, CEO of Plover Animation, and Mckean Nowlin, Program Director of Grand Strand Angel Network.
Interested in Joining? Please message Jennifer Hotai on LinkedIn.